A Thanksgiving Prayer: Ask, Seek, and Knock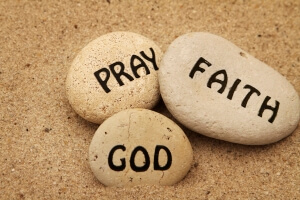 It is the day before the Thanksgiving holiday and I thank God for you! You are his special child, annointed and appointed to glorify God in body and spirit.
This morning God gave me a special word for you. I think it is appropriate for Thankgiving because we use the holiday to reflect on God's goodness toward us.
Today, I ask you to reflect on God's promise to you in Luke 11:9-10:
"So I say to you, ask, and it will be given to you; seek, and you will find; knock, and it will be opened to you. For everyone who asks receives, and he who seeks finds, and to him who knocks it will be opened."
You might wonder:
What should I ask for?
What should I seek?
Why should I knock?
The Lord answers in the scriptures:
What should you ask for?
Wisdom. In 1 Kings 3:6-15, King Solomon asked God for wisdom and the Lord was pleased. Wisdom is knowledge rightly applied to living. In James 1:5, you are promised that God will give you wisdom liberally if you only ask.
What should you seek?
You are advised to seek the kingdom of God first (see Matthew 6:33). What is the kingdom of God? Romans 14:17 gives the answer:
"for the kingdom of God is not eating and drinking, but righteousness and peace and joy in the Holy Spirit."
Why should you knock?
Just before the 'ask, seek, and knock' scripture in Luke, Jesus tells the story of a friend who comes at midnight, knocking on the door asking for bread.
I don't know about you, but I wouldn't be thrilled if someone stopped by my house at midnight asking for bread!
In the story, Jesus said the door wasn't opened because the man was a friend, but only opened because of the friend's persistence in knocking!
The friend had a need and he wasn't going to give up until it was fulfilled.
So you must recognize your need for God.  You must keep asking for wisdom. You must keep seeking righteousness, peace and joy every day. Here is a prayer to help you do that:
My heavenly Father, thank you for your love, your salvation, and your abundant care for me! You said in your word that if I lack wisdom, I can ask you and you will give it to me. I come to you in the name of Jesus asking for wisdom to glorify you in my body and my spirit today. I ask you to empower me to seek the path of righteousness, peace, and joy today. Today, strengthen me so that I won't grow weary in doing good. Help me to remember your promise that I will reap in due season if I do not give up. Thank you, Father, for hearing this prayer. I am confident that, because I am asking in accordance with your will for me, the answer to this prayer is "Yes" and "Amen".
Happy Thanksgiving!
Be blessed in health, healing, and wholeness,
Kimberly Taylor
Author of the 'Take Back Your Temple' ebook
P.S. What would happen if God's people "ate" His word as often as we consume food?
Feeding on God's word gives you strength, joy, and courage. To help you discover the hope in God's word and break mental strongholds, I just published my God's Word is Food 90-day daily devotional on Amazon.com yesterday.
Learn more here:  http://www.takebackyourtemple.com/gods-word-is-food-3
The eBook is in Amazon Kindle format, but you don't need a Kindle to read it. Amazon has a FREE Kindle reader you can use to access the book instantly on your computer.
Learn more here:  http://www.takebackyourtemple.com/gods-word-is-food-3